Next week we are running Half Term Mini FIT Holiday Clubs with fun Halloween themes. The children will take part in a mixture of indoor and outdoor Mini FIT activities, games, arts & crafts and more. For a sneak peak into some of the fun crafts in the camps take a look at this blog post or if you can't make it to the holiday clubs why not try some of these at home!
Even tiny hands can make these Fun Halloween decorations—with supervision from Mum or Dad, of course.
Paint your own Pumpkin
Carving pumpkins can be a bit of a chore at Halloween so why not try this super fun and simple way to decorate your pumpkin. Using marker pens or paint you can your little ones can design anything they like on their pumpkin without all the faff!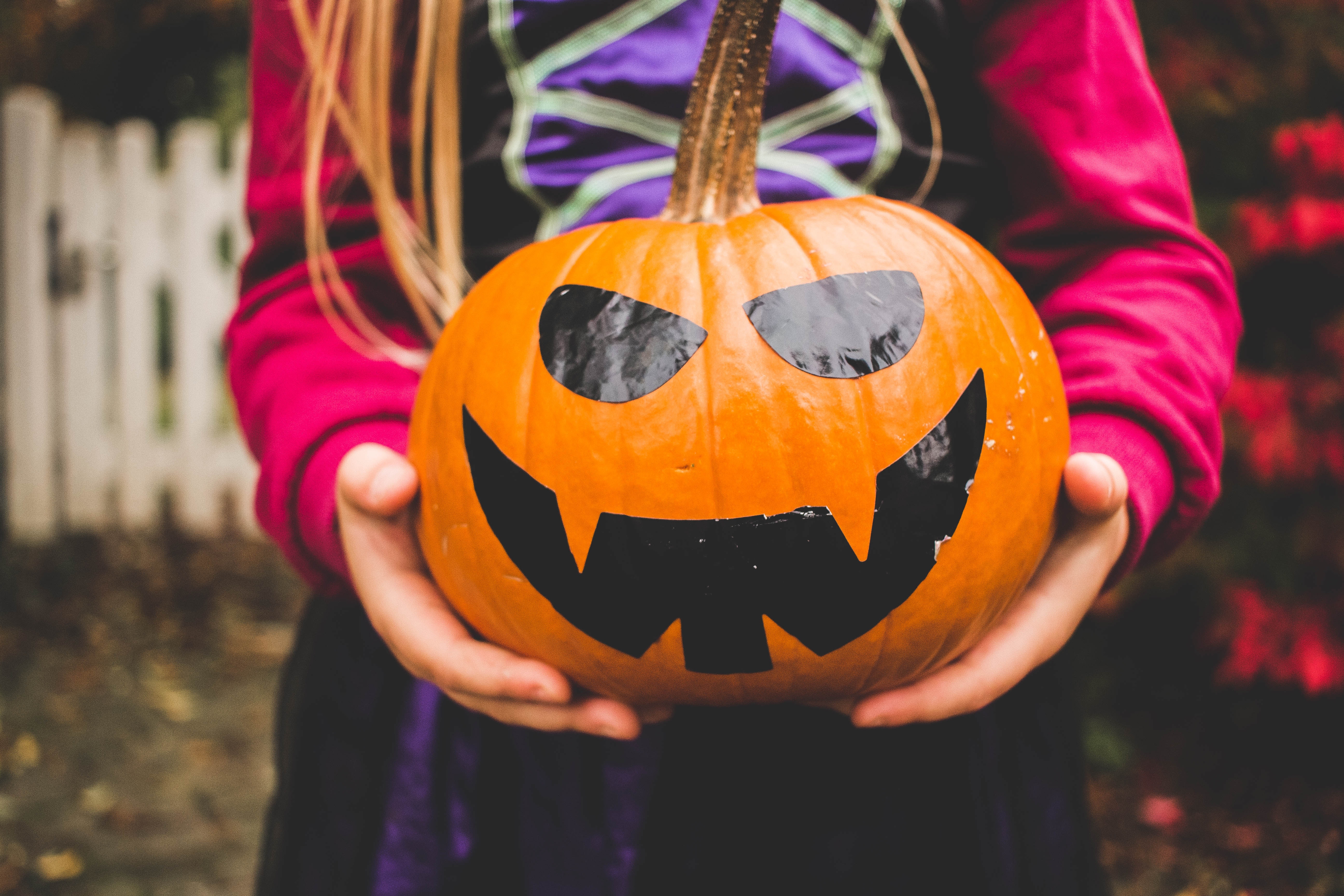 Happy Halloween Selfie Sticks
This is a fun easy craft to do with your little ones. Print or cut out different Halloween themed images like signs, bats or ghosts. Stick them to wooden kebab sticks or lolly pop sticks and use them for fun Halloween selfies or stick them into cakes or vases as decorations.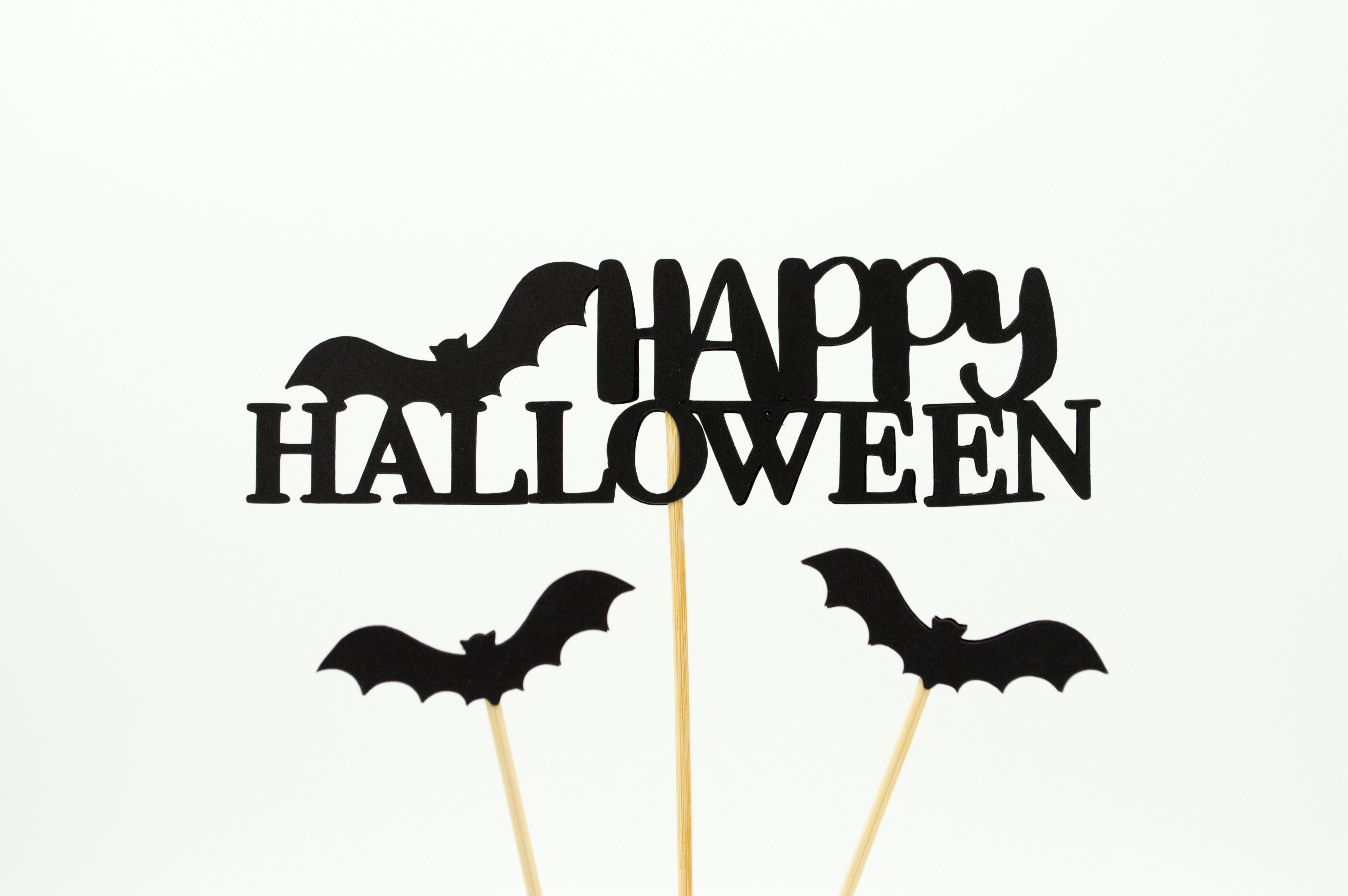 Spooky Cookies
Yummy cookies cut into spooky shapes!
Cookie recipe
225g (8oz) butter, softened
110g (4oz) Caster sugar
275g (10oz) Plain flour
Optional
Add one teaspoon of spices (cinnamon, mixed spice, ginger, etc)
75g White or Milk chocolate chips
Coloured Icing pens
Method
Preheat the oven at 170C or gas mark 3.
Cream the butter in a large bowl or in a food mixer until it is soft. Add the sugar and beat until the mixture is light and fluffy.
Sift the flour into the mixture and add optional ingredients. Bring the mixture together until it forms a dough.
Using a rolling pin on a lightly floured surface roll out the dough and use Halloween Cookie cutters to cut out spooky shapes. (This is especially fun for little hands and also works on their fine motor skills).
Bake them in the oven for around 15 mins until they are golden brown and slightly firm on top.
Place the cookies onto a cooling rack and leave them there for around 15 mins.
Once cool use the optional icing pens to draw fun and colourful Halloween creations on top!
Funky Table Decorations
This one is really simple and fun, especially if you are having a Halloween party. Get some different Halloween themed table toppers like streamers, confetti and some different coloured paper. Green, orange and black and work together with the kids to create a spooky and creative table decoration.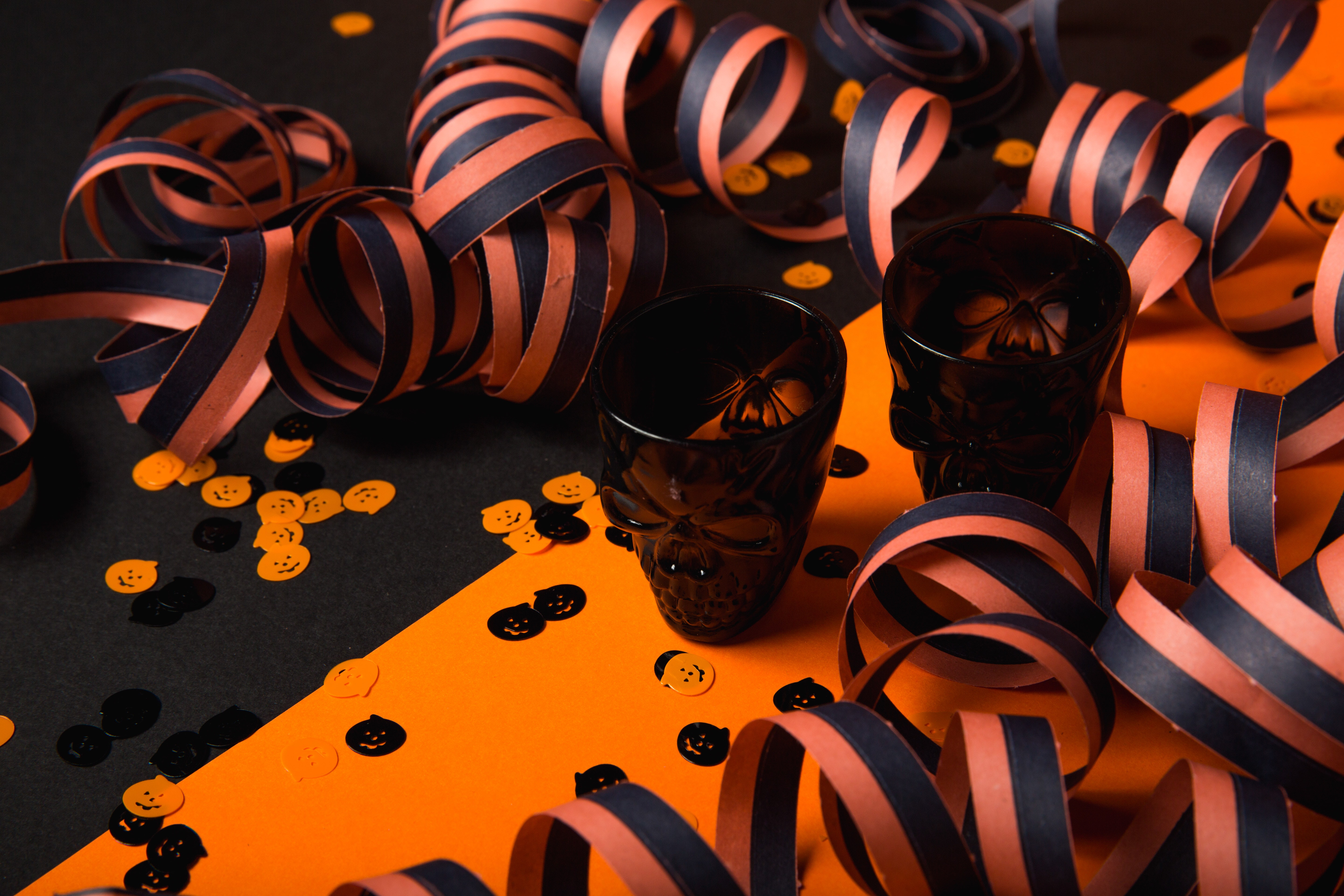 Autumn Leaf Art
This one is super simple and gives you a fun reason to get outdoors exploring!
Go for a walk as a family and collect lots of Autumn leaves, twigs, acorns etc. Then simply create your own Autumn Leaf art when you get home. Another fun idea is to print off different Halloween or Autumn colouring pages and use the leaves to fill in the images.